At OMS, we nurture children from Toddler through to Upper Elementary.. Within each level, our authentic Montessori program is designed to foster independence and self–reliance; promote social and practical skills; and teach age and developmentally-appropriate curriculum. 
At OMS, Toddlers are cared for by the same adults, in the same environment, throughout the day. Before and after school care is incorporated into the program. The Toddler Community is truly a home away from home.
Our Toddler environment is as home–like as possible, with Toddler-size sinks, toilets and shelves. At OMS, there are a small number of Toddlers together (up to 15) and a 5:1 ratio of children to adults. All activities in the community are designed to foster independence and self-reliance, while ensuring the toddler has all the one-on-one support they need.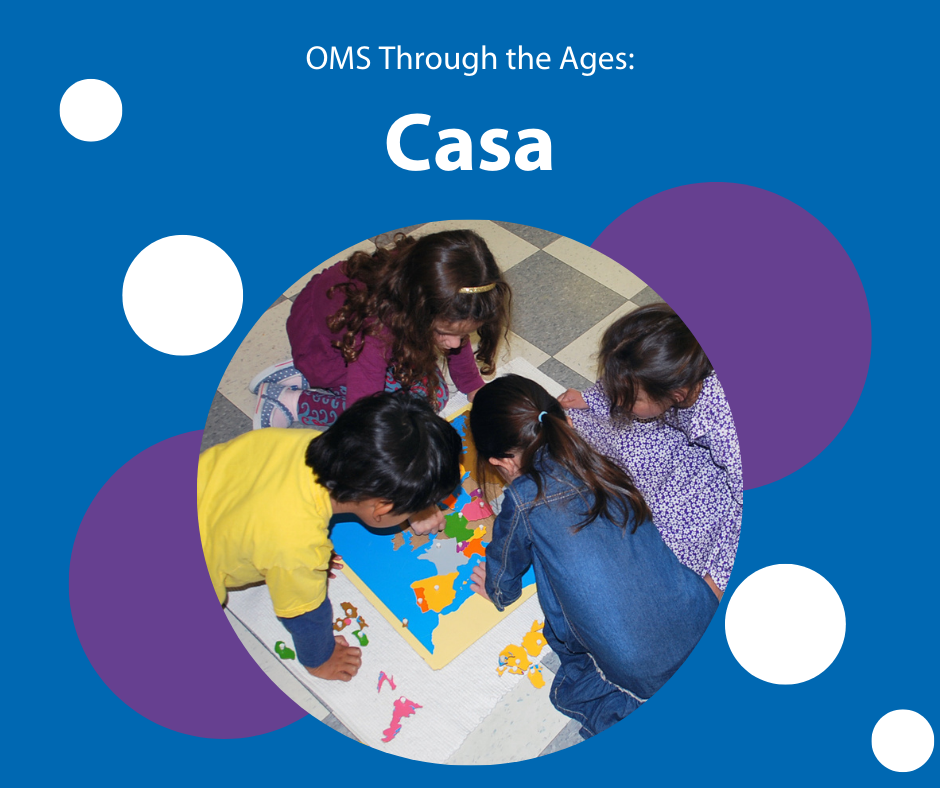 When Dr. Maria Montessori set up her first class for children ages 3 to 7, (which she called a Casa dei Bambini – a children's home), she observed that some activities appealed to the children more than others.
At OMS,  the 'Casa' classroom is a prepared environment that stimulates the development of motor skills, the senses, cognition, language, eye-hand coordination, and independence. A Montessori prepared environment encourages the full development of children physically, emotionally, socially and academically.
Students 6–12 years of age are entering a new stage of development. The absorbent mind of the younger child is evolving into a conscious mind. Elementary students are interested in reasons, explanations, and the perspective of time; they love grand ideas and lofty concepts— the bigger, the better.
At OMS the international Elementary Montessori curriculum taps into the natural sensitivities of this age to create an energy that animates Elementary education.
Want to learn more about how OMS programs use the Montessori Method to nurture children of all ages? Come and visit us! You can always book a tour by visiting: https://omsmontessori.com/oms-book-a-tour/