OMS Montessori is an independent school offering separate Francophone, English and bilingual programs within a world class Montessori environment.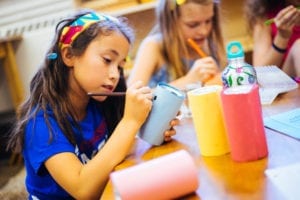 Current openings at OMS Montessori are listed below, but we welcome applications at any time. To apply, please send your resume and cover letter outlining how you can contribute to our program to [email protected]
Non-Discrimination Policy: As a matter of policy and philosophy, OMS Montessori hiring, admission, and operating procedures are non-discriminatory in terms of race, colour, religion, gender, national or ethnic origin, sexual orientation, or disability.
French Second Language (FSL)/English Second Language (ESL) Elementary Teacher
OMS Montessori, a private non-profit school, located in a beautiful residential area in central Ottawa, is seeking a dedicated and energetic full-time French and English Second Language (FSL/ESL) Elementary Teacher to begin on February 1, 2021.  OMS Montessori is a well-established community of 300+ students and over 60 staff, ranging from Toddler to Grade 6.  Our second campus, The Element High School for students from Grade 7 – 12, is located in Lansdowne Park.  Our dedicated staff are strongly committed to working together, guided by Montessori pedagogy.
 Work hours are from 8:30 a.m. to 4 p.m., Monday to Friday.
The FLS/ESL Teacher will work with students, ages 6 – 12 (Grades 1 to 6).
The ideal candidate will:
exhibit a knowledge of and an interest in the Montessori philosophy,
create an environment that inspires and supports students in learning a second language,
ensure lessons are in line and exceed the required provincial curriculum,
develop lesson plans and course outlines,
keep accurate and complete records of each student's progress and communicate with parents/guardians as needed,
attend professional development opportunities and keep up to date with developments in subject area,
be a team player and actively participate in school events, parent evenings, Parent-Teacher Conferences, faculty and department meetings.
Qualifications:
Bachelor's degree or higher with specialty in French & English,
Ontario College of Teachers certification or equivalent,
minimum of one year of teaching experience in second languages,
strong oral and written skills in both official languages,
knowledge of the AIM Language Learning program an asset,
knowledge of technology, specifically Office Suites and Google platform an asset.
Special Note:  Due to the current Coronavirus pandemic, candidate must have the ability to work remotely.
Interested candidates should submit a cover letter and a resume to:
Julie Perreault
[email protected]
Classroom Substitute
OMS Montessori is seeking dedicated and energetic substitutes. We are a leading non-profit Montessori school, with an enrolment of over 250 students from Toddler through Grade 6. Celebrating our 54th year of education in Ottawa, OMS Montessori is located in the heart of a residential neighbourhood in Ottawa.
Applicants should have a deep respect for children, a positive attitude and kind heart, flexibility, and a good sense of humour.
Position Available: Occasional daytime work
Hours of Work: Shifts between 7:30 a.m. to 5:45 p.m.
Job Description: We are looking for individuals to work with children from ages 18 months to 12 years. Occasional daytime work, Monday to Friday. Experience with young children preferred, bilingualism is an asset. Police record check and immunization record required.
Job Type: Part-time
Salary: $17.44 /hour